Odyssey chooses a different path. While most of our industry is focused on large engagements, deploying call center technology and departmental silos to manage their operations, we choose service. We don't have a call center mentality or the desire to be a large relocation company, and we never feed business to ancillary services, such as real estate networks or household goods moving companies.

It's the human element—our ability to be right-sized to our clients—and our customer-centric approach that sets us apart. We recognize that while many relocation companies offer similar services and products, they can't compare with Odyssey's model—the premier customer experience.
The Engine of Process
and Performance
---
Single Point of Accountability Model: The Odyssey Difference
In today's environment, simply delivering quality results does not differentiate a supplier from the rest. Odyssey takes our commitment to quality and the customer experience to the highest level by engaging highly-tenured talent to service our customers. Our Senior Consultants are the most experienced professionals available, empowered by our Single Point delivery model to provide personalized one-on-one guidance to each employee's relocation needs throughout the entire relocation life cycle.

People helping people for a great customer experience!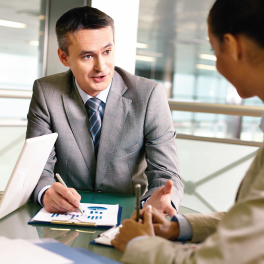 Independent Audit
Odyssey offers the highest level of expertise in relocation expense management, tax assistance and payroll matters by providing an independent audit and processing of all expenses and invoices. Our invoices are correct and timely; every cost and supplier's bill undergoes a mandatory audit for accuracy against the relocation policy, agreed upon pricing and any pre-approved exceptions. This audit and independence eliminates any possibility of a conflict of interest or invoice mark-up, and it yields a new level of expertise that protects audit compliance and general business practices.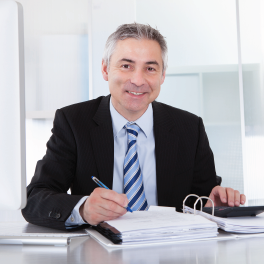 Cost Controls and Containment
Our model is designed to advocate client relationships based on complete transparency of financial data, instilling trust and confidence. This practice also helps us identify opportunities where a partnered approach will drive the greatest results in program cost reductions. We know the industry, and we know where to find savings.
Technology: MoveTrack
Odyssey's customized MoveTrack system provides a single-source application for total management of each transferee's relocation. MoveTrack supports your complete program management and policy execution with strategic information beyond basic employee data. It empowers the Odyssey team and our clients with real-time strategic data needed to provide true 360-degree relocation management. MoveTrack is the solution that gives you a solid foundation for your business processing and key operational and financial data needed for strategic management, analysis and agility. Provide your firm with the tools needed to succeed in the global marketplace.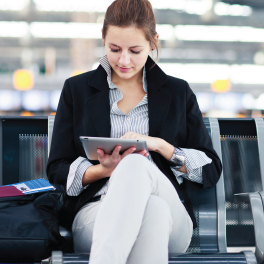 Process of Choice
---
Odyssey recognizes that we cannot be all things to all people. For this reason, we have made a conscious decision to develop partnerships with clients and suppliers that share our values and vision. We seek and work hard to develop lasting and collaborative engagements with clients and suppliers that demonstrate commitment to a spirit of service, quality, innovation and cost-containment. Our efforts are continually dedicated to becoming a better company.
The relocation had some certain logistical challenges (big dog, lots of furniture, cross-country) and Our Consultant handled all of these with aplomb, concern and quick responsiveness. Our Consultant kept me informed each step of the way, made sure I understood how the sub-contracted services would interface with her, with me and helped to facilitate the process, also each step of the way. I am very appreciative for the help in making something as potentially challenging as a cross-country relocation as smooth as it ended up being. Richard R. Researcher Prestigious Medical Institution
How to Connect With Us
---
We'd love to hear from you! Connect with us to get the latest updates and see what's going on with our teams. Thank you!