Odyssey Relocation Management serves as a trusted extension of Client Talent & HR Teams to provide high-quality, high-touch and performance-based partnerships delivered by a veteran team of talented relocation professionals dedicated to 24/7 personal service.
The Odyssey Relocation Process
Partnering with our Clients and Strategic Suppliers
Most Experienced Staff in the Industry



Service is Our Business
Within the complex environment of corporate relocation, Odyssey offers a relocation process marked by insight, expertise, responsiveness and accountability—all from a single point of contact.
Learn about our Solutions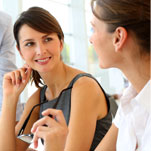 Insight
We tailor our services to the needs of your program—not the other way around. Our service model enables us to incorporate current best practices and align them to the staffing needs of each Client.
Expertise
Fueled by empowered relocation experts who provide personal attention through our relentless commitment to the customer experience.
Responsiveness
You call, We Answer. Our business model is designed to our Client who needs quick and concise information. We don't and will never have a call center mentality. Real. Personal. Service.
Accountability - Single Point
Our Senior Consultants are empowered by our Single Point of Accountability delivery model to provide personalized one-on-one guidance to each employee's relocation needs throughout the entire relocation life cycle.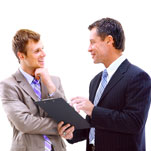 Own the Outcome
Own the Outcome at the Transferee and Client level, it is a differentiator in today's environment. Odyssey takes our commitment to quality and to the customer experience by empowering outstanding, highly-tenured employees to serve our customers 24/7/365.
Get started
Next
The Power of Partnership
Odyssey has built a loyal client base by creating customized programs that are efficient, effective and requirement-specific. Clients benefit from the network of partners that Odyssey has built through years of professional experience.
Learn about how we Partner
Most Experienced Staff in the Industry
With more than 30 years experience in quality-driven relocation management and a team of seasoned professionals, Odyssey has established a stand-alone reputation for delivering an elite level of service.
Learn more about our People